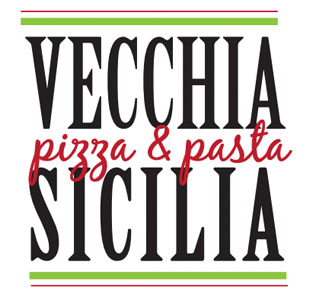 Celebrating 20 Years!!!
Vecchia Sicilia Pizza
In 1997 Angelo opened up Vecchia Sicilia pizza shop with his wife Claudia and 3 kids Sal, Disma, and Debora. With the love and passion of cooking for the people of Columbia and the surrounding areas, the family never gave up. After 20 years of business and the successful response of being the top pizza shop business in the area, Angelo thanks all his customers for their support. He says, "without my customers, staying open this long wouldn't of happened". With great reviews through social media and by mouth of the quality of food served, Angelo and his family has grown the business. Today they offer online ordering, pickup, delivery, and dine in. With a variety of different options on the menu from pizza to Italian dinners, Vecchia Sicilia Pizza offers something for everyone. So stop by today and come meet the family and enjoy the best pizza in town! We are located on Columbia Ave and 18th St, in the Columbia Shopping Center right next to Weis Market.
98%
of 1,399 customers recommended

Hours of Business

Monday - Thursday

10:30 AM - 10:00 PM

Friday and Saturday

10:30 AM - 11:00 PM

Sunday

10:30 AM - 10:00 PM

Carryout Hours

Monday - Thursday

10:30 AM - 9:30 PM

Friday and Saturday

10:30 AM - 10:30 PM

Sunday

10:30 AM - 9:30 PM

Delivery Hours

Monday - Thursday

10:30 AM - 9:00 PM

Friday and Saturday

10:30 AM - 10:00 PM

Sunday

10:30 AM - 9:00 PM